(Tax id # 01-0822348)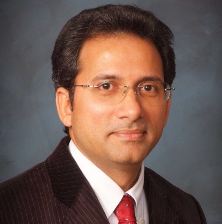 "No one has ever become poor by giving."
-Anne Frank
Join Team Kathula
We all do charity for some cause or the other. Appropriately so, we are emotionally attached to our motherland and give considerable amounts to make lives a little better. One thing we do less is giving back to our adopted land.
This time, with the support of my team, I am em
barking on a journey to raise funds for Leukemia and Lymphoma Society. As you know well, every 3 minutes someone is diagnosed with blood cancer, either leukemia or lymphoma, and every 5 minutes someone dies from it.The treatment of blood cancers has come a long way. In the 1960s the cure rate was only 6%, and now for certain leukemias it is 85%. Thanks to the research and donors like you. However, some adult blood cancers still have grim prognosis.
Every dollar we raise opens the door for a new study and every study takes us a step closer to a "cure" for these desperate patients. 78% of funds raised in this campaign go directly to research and patient services, while 7% goes towards LLS administration and 15% for fundraising.

I am asking you to be a donor or a sponsor for this noble cause . Please note that your contribution is tax deductible. Here is the link for the site to donate..
Welcome to Satheesh Kathula's MWOY Fundraising Page!
Please join us to be part of the "cure"!
I greatly appreciate your time and consideration.
Sincerely,

Satheesh Kathula, MD, FACP

Clinical Professor of Medicine

President, ATMGUSA
Candidate for "Man of the Year", Leukemia and Lymphoma Society


2018-19 AAPI
ELECTIONS
Vote for
Sudhakar Jonnalgadda
as Vice President
Anupama Gotimukula as Secretary
Ravindranath Kolli
as Treasurer
Raghu Lolabhattu
as BOT
Sujeeth Punnam
as Pacific Regional Director
@site designed by Ravi Kolli, MD