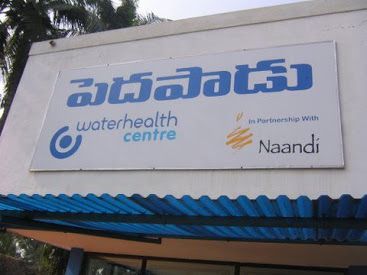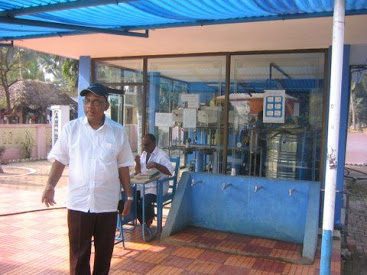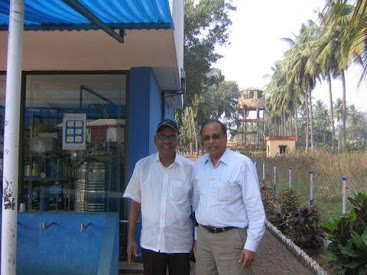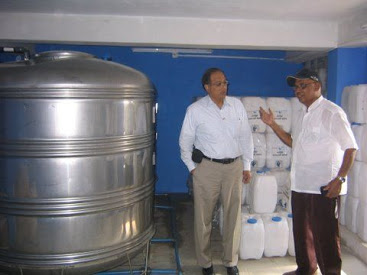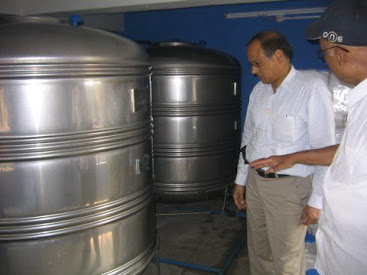 Pedapadu Project March 31, 2008
Dear Members of the Exec. Committee :
Re: Report of my visit to PEDAPADU
Thanks to Dr. Jagan Kakarala Gaaru's kind invitation. I had an opportunity to witness the fruitful results of charitable activities of APMG Foundation. Briefly my trip to India included: Jan 3-6, 2008 – At Gandhi Medical College Alumni Education Center as faculty (3 from USA and 4 from Hyderabad AHA instructors). I was in Hyderabad where we conducted an extraordinarily successful BLS/ACLS provider courses. 33 candidates completed the course and were certified. This was made possible by Gandhi Medical College Alumni. Jan 7-15 – With Family in Hyderabad and trip to Tirupathi Jan 16 – Hyderabad to Guntur. I had an opportunity to see the magnificent GMCAANA Auditorium and CME Center at Guntur Medical College with Dr. Gangas. Jan 17 – Road trip from Bodipalem to Pedapadu with Dr. Choudary Ganga gaaru. I had an informative tour of the PEDAPADU WATER HEALTH CENTER, the processing plant, and distribution at a very nominal rate to the resident. The water was pure, clear, and tasted good, and the reports of the sampled water being regularly tested by an outside standardized lab attested to that. Then we had a tour of PEDAPADU multi-specialty clinic operated by Rural Health Care Association. This outpatient clinic is for general medical conditions and specialists' visits. The clinic also conducts regular screenings for diabetes, cancer, cardiac and hearing, etc. with institutions like IndoAmerican Cancer Organization and Yasodha Hospital. It was indeed very gratifying and uplifting to see the wonderful results of APMG charitable foundations contribution through un-tiring efforts of Dr. Jagan Gaaru and all the kind donors of APMG USA with collaboration of AAPI Foundation and Naandi. The populace of Pedapadu Mandal is reaping the benefits of pure drinking water and the preventive, diagnostic, and therapeutic services at multi-specialty clinic resulting in improved overall health status. We also attended the RHCA board meeting as guests and had particularly good interaction with the members, and briefly discussed the possibility of conducting CPR/BLS/ACLS courses at a future date. May I ask you on your next trip to our homeland, if possible, please include a visit to this exemplary rural health care initiative pilot project, and I am sure you will agree with me that all donors to APMG Foundation are getting their money's worth in adopting their favorite project and making a difference in AP. Thank you all for giving me this opportunity in serving the organization.
Ravinder R. Surakanti Treasurer APMG